Playable Ads Programmer Interview
1. Please introduce yourself briefly.
   Hello, I'm Lee Juwon, a new employee who joined BitMango one month ago.
   I am currently working as a html5 game programmer at Team Creative. Nice to meet you!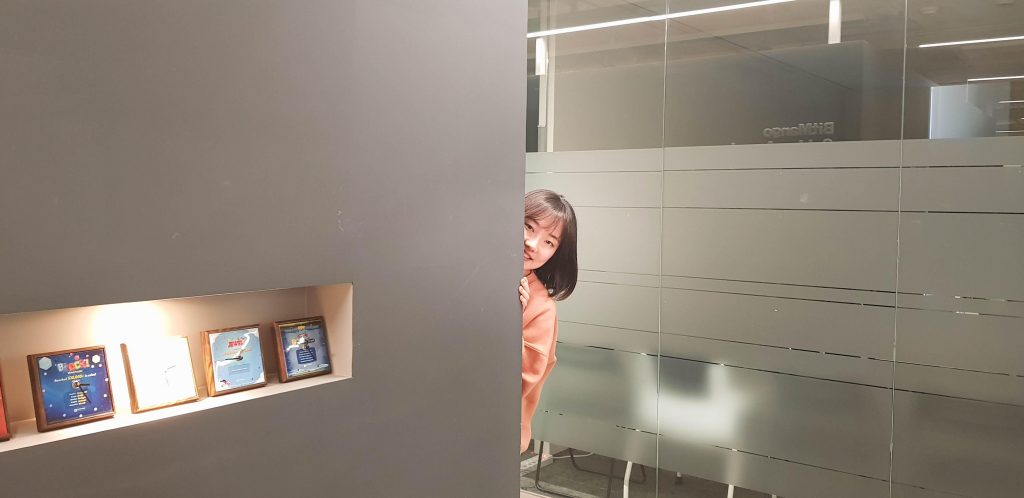 2. What does your team do?  
   We are producing advertisements that lead users to install games.
3. Which ones do you take charge of?
   I'm in charge of producing playable ads. I'm currently working on Word Cookies' playable ads.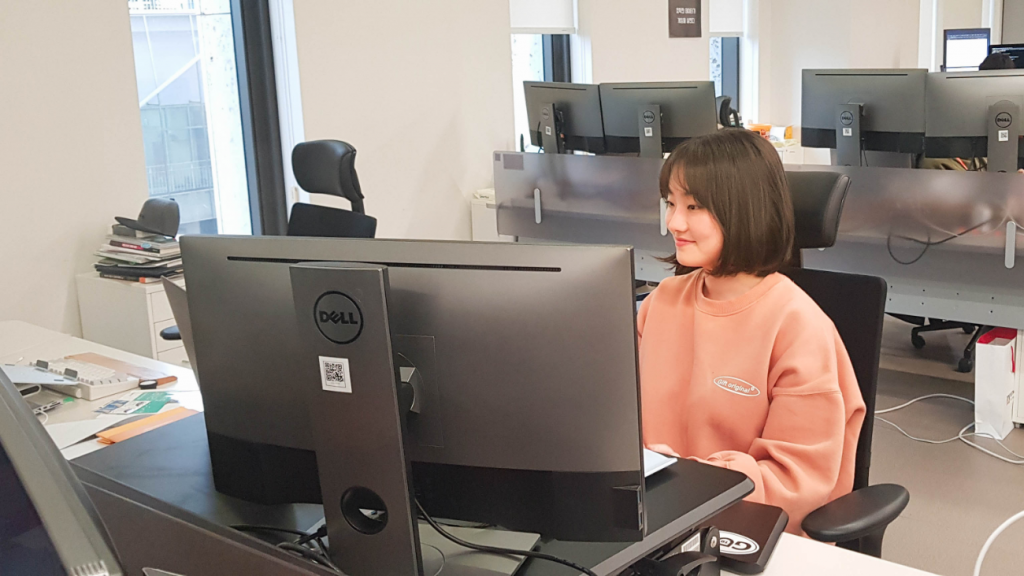 4. Would you tell me what playable ads are? 
   When you play a game, you'll see an ad after each game.
   Usually, the ad is in a form that users watch passively, as shown below, for about 20 seconds.
   On the other hand, a playable ad is an ad video designed for users to play themselves.
   Simply put, it's an ad video that encourages installs by allowing users to 'test play' before installing a game in the store!
   BitMango has started producing these playable ads. I'll show you when it's done!
5. How's the atmosphere in your team?
   I think it can be summed up in one word: "friendly". Everyone's about the same age, and they take good care of each other, so I think it was easy to adjust as a new employee. Thank you all!
   During lunchtime, we sometimes have coffee time or go for a walk together!
6. Is there any difference after you joined BitMango?
   My account balance? Haha. Actually, I really wanted to work when I was a job seeker.
   I wanted to try making something by actually applying what I studied.
But actually I'm really excited and looking forward to it.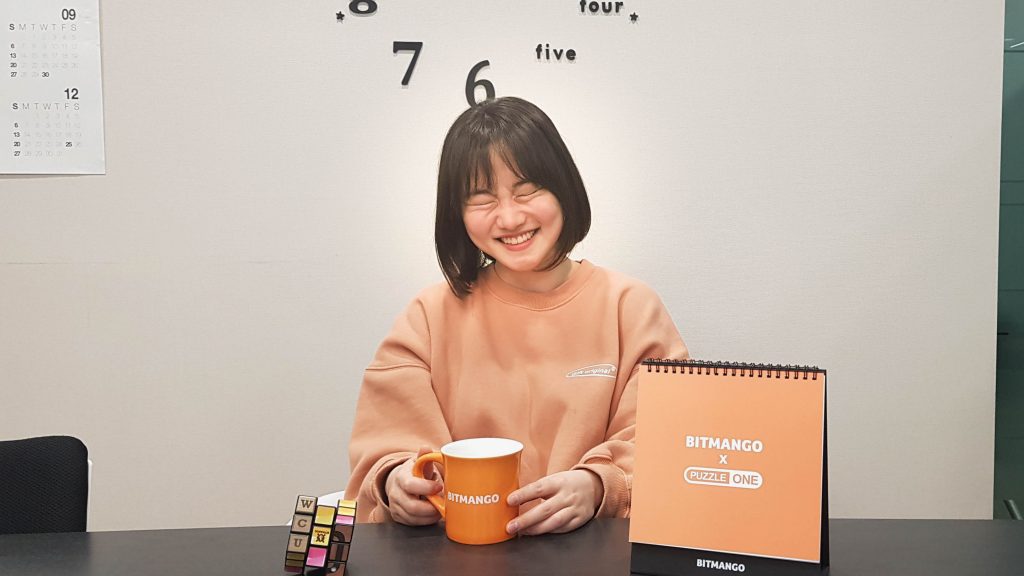 7. What was the most helpful thing to you when you are between jobs?
   I think studying coding is really important because programmers usually take coding tests before going to an interview.
   Also, everyone has their own way of solving problems, so you really have to study a lot.
   You should continue to study the structure of the data and practice how to apply the knowledge you have by solving various problems.
   It's easy to say, but it takes a long time.
   Use all of the coding test preparation sites such as Baekjun, Programus, and Samsung Software Academy).
   There are a lot of coding problems when you go to the websites. I solved them all my way and shared them with others as I studied.
   The process of giving feedback to each other was very helpful.
   I kept practicing until I could clearly explain my code to others.
8. What is the reason you chose BitMango?
   Proceeding with the hiring process, I could feel that BitMango is a company that has no prejudice. Here, in BitMango, passion is more important than experience.
   Since I'm a newbie, it was very attractive to me.
   Also, the job of producing playable ads seemed very interesting.
   While preparing for employment, I hadn't seen many other companies hiring for this kind of job.
   It looked really fun, so I thought it would motivate me a lot.
   After all, you spend half of every day working, so it would be nice to do something fun!
9. What do you think of BitMango's culture?
   Before I worked at BitMango, I thought every company would have a strict, rigid atmosphere, but BitMango's not like that.
   I think it's because we use the title '-nim' instead of the title 'Assistant Manager' and 'Manager'.
   When I communicated, it felt like horizontal communication, so I felt more free.
   There's no dress code, so everyone wears hoodies and jeans comfortably when they come to work. It's great.
   Also, I received training for new employees on the first day of my job, and it was easy to understand because they explained the important contents in a concise way.
   It was easy to access important documents and sites in the training materials.
   I didn't get confused because I had a checklist of things to do on the first day of my job.
10. What was your first impression of BitMango?
   First of all, the company cafe was really pretty! I came for my first interview and there were several cereal dispensers.
   I thought you were taking good care of providing food. Haha. I also felt that you were considerate of the applicants.
   During the recruitment process, they provided detailed information on each type of recruitment and had quick Q&A sessions.
   It was nice that I didn't have to wait as an applicant. They seemed to value the applicant's time.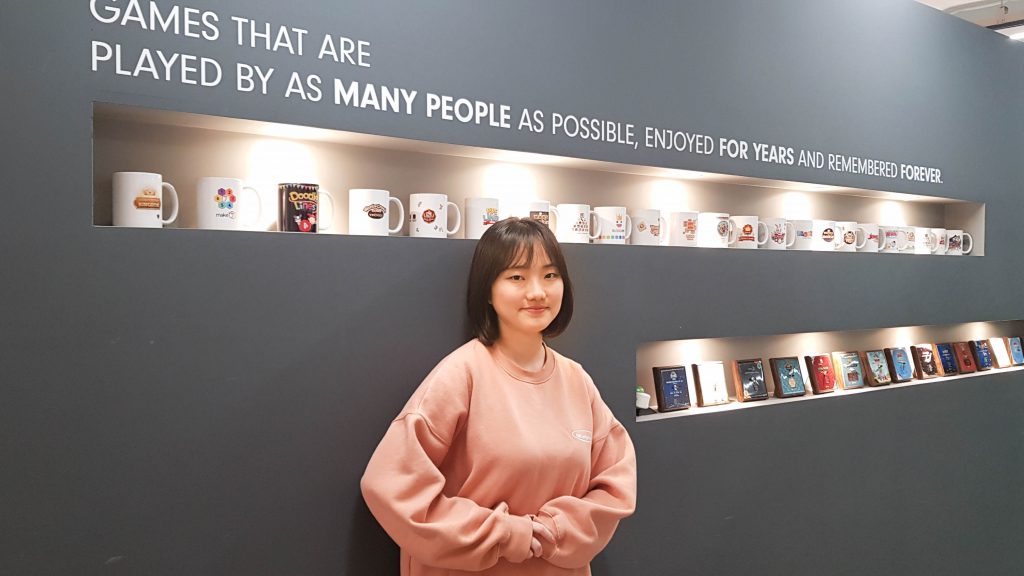 11. Do you have any memorable questions from the interview?
   The most memorable moment was when you asked if I had any questions about BitMango.
   I asked what kind of code is considered good code.
   I had just been answering the interview questions, so it was nice to be given the opportunity to directly ask questions about the things I wanted to get insight about.
12. Do you have any pro tips for the interview?
   I think confidence is the best.
   Rather than just mumbling, make eye contact with interviewers and say whatever you want to say!
   In front of the interview waiting room, I told myself, 'I'm going to say everything I can to the point where I won't regret if I fail the interview!' and went in.
   Actually, I was a little nervous before the interview, but they gave me a lot of ice breaking questions and asked me questions like having a normal conversation, so I was able to talk more comfortably.
13. What would you like to say to junior applicants who are preparing for a job similar to you?
   I think it would be good to study javascript a lot. I use javascript to make playable ads.
   It took me a while to get used to javascript because I usually use python.
   Also, I would like to tell you to play a variety of puzzle games, including the Bitmango/Puzzle One Studio games.
   If you have a better understanding of the games, you can make more effective playable ads.
14. In BitMango, what do you want to accomplish in the future?
   My goal is to attract more users with my playable ads. That would make me very proud.
   Also, I can't wait to see my playable ads pop up during the game play!